As a coffee aficionado, there is not much more comforting than curling up with a strong cup of joe and a delicious dessert. Fortunately, putting together a satisfying final course does not have to come hard.
If you are trying to look for the perfect dessert to pair with your coffee or perhaps to serve at your next get-together, then look no further. Here is a list of five flavorful desserts that go well with your coffee.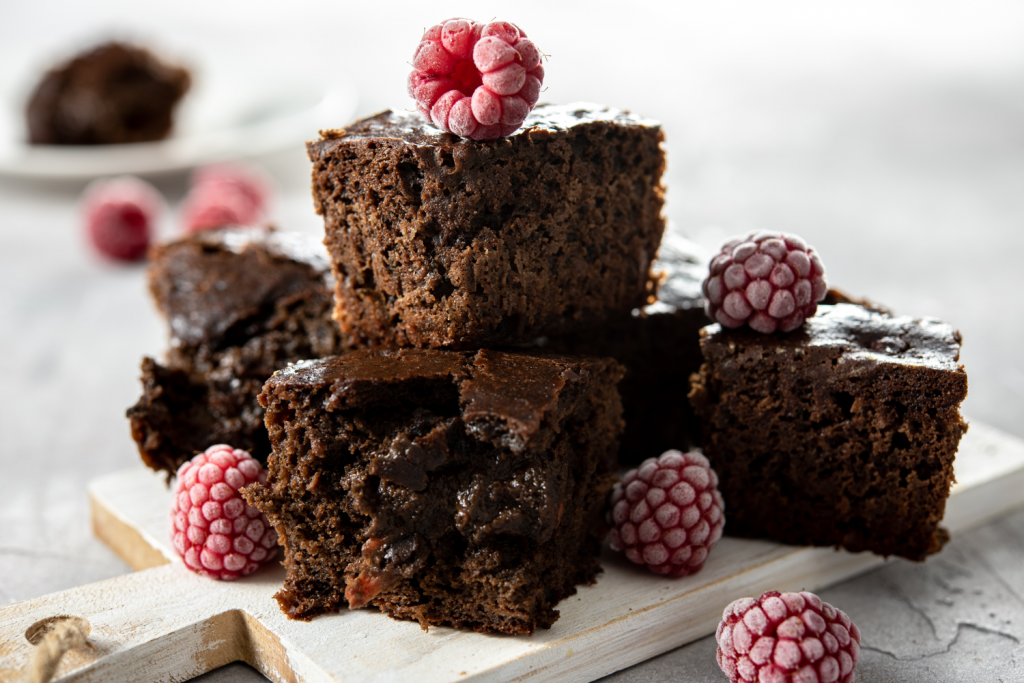 Almond Cake
A delicate, moist tea-time favorite of many, almond cake is an incredibly delicious one-bowl recipe that requires a handful of common pantry ingredients and takes only a few minutes to throw together. As a non-chocolate dessert, it goes best with a mochaccino, which is your usual latte with a kick of chocolate syrup.
Top it with crunchy roasted almonds, and it makes the perfect snack to go along with your coffee or perhaps to serve on a special occasion.
Walnut Fudge Brownie
Easy to prepare but hard to share, these decadent tasting brownies consist of crunchy, toasted walnuts and caramel chips that make a delicious dessert any day of the week. You may top it with a scoop of vanilla ice cream, salted caramel sauce, or whipped cream to further enhance the flavor if you have a giant sweet tooth.
If you prefer to make it moister, consider adding a cup of mashed ripe bananas to the brownie mix. It compliments best with an iced coffee drink, such as frappe. Make sure not to overbake, or it may compromise the nice, fudgy texture.
Double Chocolate Chunk Cookies
Not many can go wrong with a chocolate dessert. Add a perfectly brewed cup of java, and it makes an already delectable dessert taste even better. These chewy, flavorsome cookies give you a double dose of chocolate and are sure to disappear fast after coming off the oven. The intense cocoa flavor tends to pair well with a bolder, darker roast.
Raspberry Cinnamon Rolls
Soft and fluffy with a little bit of spice, these heavenly sweet rolls can serve as a brunch classic and a mouth-watering light dessert. Top them with some cream cheese frosting and a little lemon zest to brighten them up. As mentioned at corrie cooks, you may choose to add more spices by using nutmeg, pumpkin pie spice, or cloves to make it more aromatic and earthy.
The combination of raspberry, cinnamon, and vanilla makes it go well with various coffees, including a vanilla-flavored coffee or a raspberry-flavored coffee.
Doughnuts
Many like to savor their coffee with a sweet treat, but no combo is quite as iconic as coffee and doughnuts. Whether you prefer light roast coffee or dark, a donut can perfectly offset your morning cup of coffee.
Whatever flavor you choose, be it vanilla glaze, apple, or maple bacon, you can never go wrong with this timeless pairing.
So there you have it! Most of these incredible coffee and dessert combinations are easy to put together and make for the perfect treat for your taste buds at any given moment. Just make sure you prepare a well-brewed cup of coffee using the right beans for a balanced final course. Happy brewing!
---
---